The Network & Compute Developers Conference was Successfully Held
With the advent of the digital age, the scale of the Internet continues to expand. Various emerging network technologies, such as Network Function Virtualization (NFV), Software Definition Network (SDN), Edge Computing and cloud emerge in endlessly. The design and operation mode of network and computing infrastructure are changing quietly. Software, developers, ecology and other terms have become the key words of the new era. Openness and open source have become the mainstream. New industrial changes are at hand.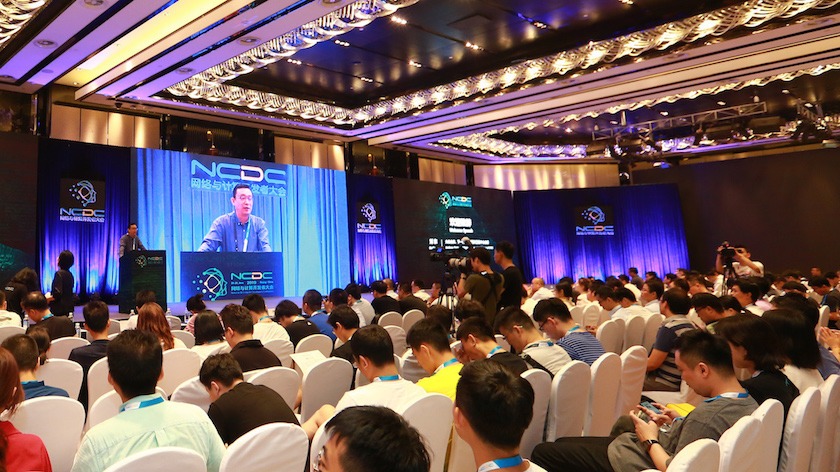 Figure: Scene of "NCDC"
From June 20 to 21, 2019, the Network and Compute Developers Conference (NCDC) hosted by China Future Internet Engineering Center (CFIEC) was successfully held in Beijing. The conference covered the latest hot topics in the field of network and computing, such as ONAP, OpenStack, Tungsten Fabric, ONF, MEF, LF Edge, StarlingX, P4&Stratum and developer workshops and developer tutorials. It focused on the diversified developer ecology and shared a feast of network and computing technology with hundreds of developers.
The Golden Era of Developers is Coming. Integration and Development Promote the Digital Transformation
At the "NCDC", "developer ecology" has become a hot topic, which has triggered in-depth discussions among many technical experts and field audiences. "The construction, development and prosperity of developer ecology will maximize the boundaries of the industry and set up a new digital connection. Meanwhile, it will form an innovative cooperation pattern and give the industry a brand new meaning. More importantly, the developer ecology will release the greatest value of openness and open source and lead us to a new and great era." Said Liu Dong, Chairman of the Conference and Director of China Future Internet Engineering Center.
When talking about the current situation and future of developer ecology, Ren Xudong, General Manager and Chief Liaison Officer of Open Source Business of Huawei ICT Infrastructure, said, "Developers today are very happy, because we are facing a wave of digitization in the whole industry. This is an era of developers. Our infrastructure, including network and computing, shall be prepared for this era."
Openness and integrated development boosts the digital transformation of the whole industry
In fact, in the process of promoting the continuous development and prosperity of developer ecology, only by emphasizing openness and integration can we gather strength, stimulate industrial innovation vitality, and provide important support for the digital transformation of all walks of life. At the conference, technical experts from Huawei, H3C, Mellanox, Tencent, China Mobile, China Telecom and China Unicom shared their respective practices and deployments in ecological construction and industrial cooperation.
Wang Yachen, General Manager of Tencent Cloud Network and Director of LoRa Alliance, said in his speech, "We believe that wonderful things will happen by gathering together people with different skills, backgrounds and expertise, bringing more innovation and business opportunities".
Equal attention paid to theory and practice causes the full participation of developers
In addition to keynote speeches and other communication modes, rich and interesting interaction and practical teaching such as "Meet Higher-ups" and "Developer Training Camp" also attracted the full participation of developers.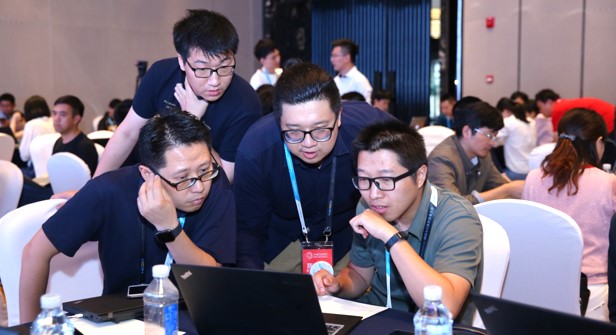 Figure: Scene of the developer tutorial
In the link of "Booth Talk", technical experts from various international organizations and open source projects personally stationed in the exhibition area, and had face-to-face technical exchanges with the audience. While in the link of developer tutorial, "practice" elements were integrated to provide field developers with practical training, in order to enable developers to master relevant skills in a short time, and enhance their technical competitiveness.
The world is different due to the network; the network is wonderful because of the developers! When open source and openness becomes the engine of innovation and integration and win-win result becomes the consensus of the industry, a network technology revolution characterized by openness, integration and intergenerational transformation will accelerate its arrival and lead us to the golden age of developers together!