IPv6 Testing Service
Established in 2008, CFIEC - Global IPv6 Testing Center is a core member of the IPv6 Ready Logo Committee which led and initiated the IPv6 Ready Logo certification plan. Meanwhile, it is the first IPv6 certification lab authorized by the IPv6 Forum ,an international forum organization. Apart from supporting the operation and maintenance of the IPv6 Ready/Enabled Logo system, it is also one of main maintenance unit of IPv6 Ready testing norms, platforms and tools.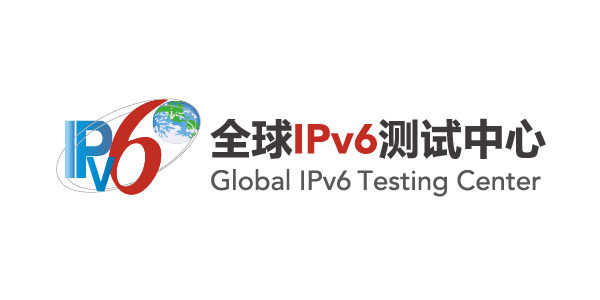 In 2009, the IPv6 Enabled Logo led by the Center was officially launched. Since then, the IPv6 testing and certification has covered network devices, terminals, servers, applications and training. With emphasis on the cooperation among enterprises, universities and research institutions, the Center provide high-quality IPv6 testing and certification services for the enterprises in Zhongguancun and was allowed to establish the Zhongguancun Open Lab in 2010. After acceptance and examinations, the Center was granted the name Next Generation Internet IPv6 Testing and Certification Service Beijing Municipal Engineering Lab in 2011. In 2014, Mr. Latif Ladid, president of the IPv6 Forum, officially announced that Mr. LI Zhen, the director of BIl group – Global IPv6 Testing Center, was appointed as "Head of Operation" of IPv6 Ready Logo Program. Since then, the Chinese team has shouldered the burden of operation and maintenance of IPv6 Ready Logo Program.
While keeping a good partnership with IPv6 Forum, SIP Forum, ETSI, UNH-IOL, the three major operators and other organization at home and abroad, the Center has always followed the latest IPv6 technical standards and testing technologies across the world, constantly updated and improved IPv6 testing platform and systems and provide IPv6 testing and certification services for Next Generation Internet, whereupon promoting the deployment and application of IPv6 around the world.
Testing Service and Certification Business:
IPv6 Ready Logo testing and certification
IPv6 Enabled Logo testing and certification
IPv6 training and certification
IPv6 website in-depth test
IPv6 Interconnection and mutual communication test
IPv6 support test
IPv6 transitional technical test and transitional network evaluation
IPv6 testing consultation and testing evaluation service
Third-party test, intercommunity test, international cooperation and other testing services
Contact Method:
Tele:8610-56381682
Fax:8610-56381685
E-mail:service@ipv6ready.org.cn
For more information, please visit:www.ipv6ready.org.cn