GNTC Global Network Technology Conference 2019 Opening in Nanjing
The Global Network Technology Conference (GNTC) 2019, sponsored by China Future Internet Engineering Center and supported by Nanjing Jiangbei New Area, was held in Nanjing on October 22. The three-day event will focus on the advanced network technology around the world, including 2 plenary sessions, 6 subject summits, 10 workshops and tutorials, GNTC Awards ceremony and other special events. More than 150 top-notch technical experts from over 20 countries and regions and more than 50 international organizations will present over 200 speeches at the conference.
Luo Qun, member of the Standing Committee of Nanjing Committee of CPC municipal Party committee and full-time Deputy Secretary of the Party Working Committee of Jiangbei New Area, said in his speech that with the emergence of a new round of technological revolution and industrial transformation, new applications of artificial intelligence, Big Data, Internet of Things and other new technologies are driving the evolution of cyberspace towards the Internet of Everything, and the Internet will undoubtedly greet more powerful development momentum and broader space, which will make more possibility for the economy and society development.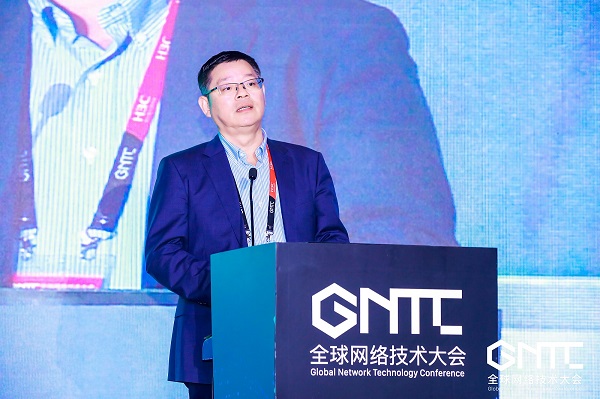 Luo Qun said: "in recent years, Jiangbei New Area has been actively integrated into the national "Internet Plus" development strategy. On the one hand, we will build an Internet development carrier, strive to build a new generation of IPv6 digital economic information infrastructure demonstration area, and make every effort to create a next generation Internet with comprehensive IPv6 network capabilities, extensive businesses and complete processes, in order to fully support the rapid development of emerging industries such as industrial Internet, blockchain, Big Data and artificial intelligence. On the other hand, we should create an Internet innovation environment, and an "industry Internet big data alliance" has been established, which provides data decision support for industrial development strategic planning and industrial policy-making through the building of an alliance platform."
Technology reform is in progress with the support of technology.
At present, the world has entered a period of economic development dominated by the information industry. In order to meet the urgent challenges brought by the rapid development of the Internet, the new generation of information technology represented by 5G, artificial intelligence, IPv6, SDN, edge computing and Cloud has making breakthrough at an unpredictable pace, which is deeply reconstructing the global industrial model, enterprise pattern and value chain division.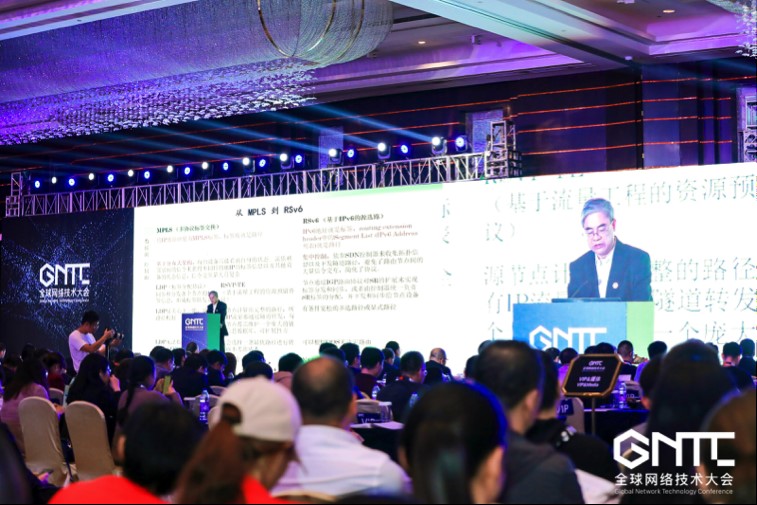 Wu Hequan, an academician of the Chinese Academy of Engineering, said in his speech that any change of network system will face many technical challenges. The new network system cannot be in place at one time, and all businesses should not be blindly treated as a whole. It is unavoidable for us to manage a combination of systems and businesses, which will make the management more difficult. However, changes will open up space for innovation of network technology and business application.
In April this year, Nanjing Jiangbei New Area launched the construction of the first single-purpose IPv6 demonstration area in China, and is committed to drive the IPv6 industry applications to enter the "fast lane" in China. Nanjing Innovation Center of China Future Internet Engineering Center, located in Nanjing Jiangbei New Area Industrial Technology Research and Innovation Park, has undertaken the specific construction task for this project, and the overall construction deployment is steadily developing at present. With the continuous innovation of applications, the intelligent terminals such as UAV and autonomous vehicle are managed and controlled by generating a unique identification through IPv6 allocation. In other words, IPv6 secures the potential development of intelligent industry, especially chip industry.
Construction of innovation-cored multiple platforms for development
At this GNTC, "innovation" was frequently mentioned in this three-day event. The innovative application scenarios brought by 5G technology are constantly happening, the innovation platform built by IPv6 technology is constantly expanding, and the innovative products deriving from the Internet of Things/edge computing are being created one after another.
As the supporter of GNTC Conference for two consecutive years, Jiangbei New Area presented "fantastic surprises" on the first day.
Relying on IPv6 network and related infrastructure, High Performance Computing Center builds a large-scale heterogeneous parallel computing platform and distributed storage platform oriented to massive data application scenarios, and establishes an industrial ecosystem based on the High Performance Computing platform.
After Nanjing area of China (Jiangsu) Pilot Free Trade Zone was officially built in Jiangbei New Area, Jiangbei New Area also ushered in new opportunities of "superposition" of national new area and free trade zone. Two sessions of GNTC have been organized in Jiangbei New Area for two consecutive years. This session will mark the finalization of the permanent locality of the conference, which help the new area seize the opportunities of Internet development, take hold of the resources for future development and provide strong impetus for the new advantages in the international competition.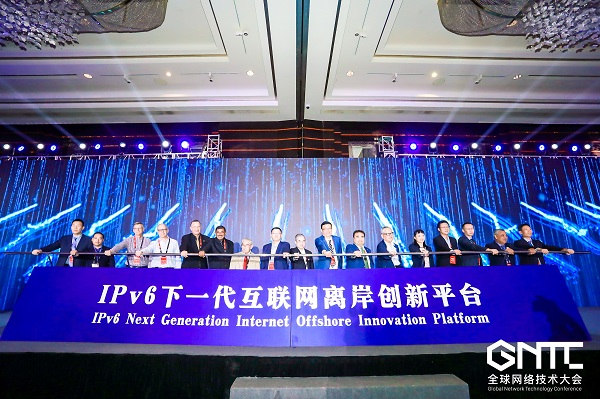 Launching Ceremony of "IPv6 Next Generation Internet Offshore Innovation Platform"
'IPv6 Next Generation Internet Offshore Innovation Platform' aims to build a technology innovation platform with great global influence. Relying on the unique innovation mechanism of Nanjing Jiangbei Free Trade Zone, the platform will gather the world's top scientific research and innovation resources, carry out the basic, forward-looking and innovative technology research and promote the IPv6-based advanced network technology industry, and boost the pre-incubation and transformation of IPv6 technology innovation achievements.
By building a diversified exchange and sharing platform, GNTC has comprehensively promoted the integration and development of network technology, facilitated the construction of global digital infrastructure, and promoted the cooperation and exchange among industry enterprises. At the conference, H3C Group, China Future Internet Engineering Center, Nanjing Jiangbei New Area and Asia-Pacific Network Information Center jointly completed the face-to-face signing.
Following the launch of the award of IPv6 Hall of Fame at the IPv6 Forum 2018 during the GNTC, the "Hall of Internet Fame Awarding Ceremony of IPv6 2019" was organized as schedule. Hiroshi Esaki, director of Internet Society and Professor of Tokyo University, Chen Yunqing, president of Beijing Research Institute of China Telecom, Sureswaran Ramadass, chairman of IPv6 IOT center of International Telecommunication Union (ITU), and Satya Gupta, Secretary General of National Next Generation Network Forum of India were honored with this award for their great contributions in the process of the global IPv6 deployment, in various capacities.
Win-win cooperation to build a global technology community
The Global Network Technology Conference (GNTC) has been held for four consecutive years, and win-win cooperation has always been a major engine for the GNTC. Liu Dong, president of the conference and director of China Future Internet Engineering Center, hopes that the new digital infrastructure based on the advanced network will be an open, inclusive and innovative technology system. In the context of information revolution and technology iteration, the concept of global technology community has been widely spread and accepted. Only the open mind can lead to constant leading development, upgrade of the complicated network technology, revolution of digital infrastructure and building of a new smart world.