IEEE-SA Standards Board Appoints Liu Dong as a New Board Member
In December, 2019, IEEE (Institute of Electrical and Electronics Engineers) officially appointed Liu Dong, president and CEO of BII, as a member of the IEEE-SA New Standards Committee, in adding to his concurrent role as IEEE-SA Standards Board member. The mandate starts from January 1. In the double roles, Liu will not only participate in operation and development of the IEEE Standards Association, but also recommend proposals for formulating new standards, coordinate and publish new standards globally, to ensure that the proposals be within the scope and purpose of the IEEE, projects of developing IEEE standards be assigned to proper societies or organizations, and interested parties be appropriately represented. Liu has served as the board member of IEEE-SA and board member of IEEE-SA Stand Committee since 2016, fully participating in the Association's decision-making and operation process.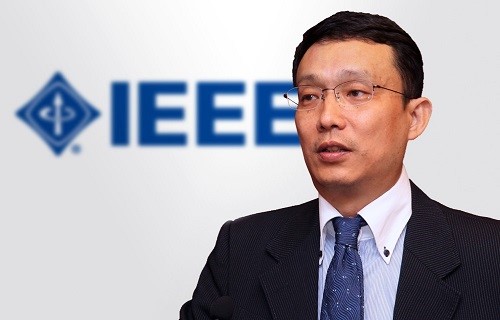 IEEE is the globally best-renowned and largest non-profit multinational organization of standardization and academics in electronics, electrics, computer, communication, and automation engineering, and it is the most important innovation-driving force in information technology. The standards formulated by IEEE range from information technology, communication and electrics to energy, and has become the core source of the standards in emerging realms, especially the international standards for internet+.
Mr. Liu, president and CEO of BII Group, is a well-known standard-making expert in China. For many years, he has led the BII Group which is active in formulating international, national, and industry standards, and has created new standard systems and norms in many fields. In addition, Liu is also actively promoting industrial use of standards, pushing the standards to be used in practice and pushing synergetic innovation of commercial models. As a member of the IEEE-SA New Standards Committee, Liu will be responsible for recommending and reviewing proposals used for making IEEE standards for many new areas, including next-generation Internet, block chain, smart cities and AI, as well as coordinating the launch, release and revision of IEEE standards in the future.
Liu said: "Standards have always been a key force and source to drive continuous innovation and development in the world. For each new standard that is formulated and introduced, it means that we are one step closer to discovering and opening a new and beautiful world. Under the driving of innovations, more and more Chinese enterprises, institutions and individuals are participating in the formulation and promotion of new standards, especially in the field of mobile communications, and playing an increasingly important role in promoting the global socio-economic development and innovative system construction. I am honored to get Chinese voice be heard at the center of global standardization, and help Chinese standards to go global."